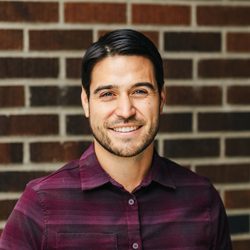 Owner & Chiropractor
Dr. Andrew Murry D.C.
The co-owner and doctor of Connect Family Chiropractic in Bellingham, WA is Dr. Andrew Murry. Born and raised in Bellingham, Dr. Andrew could not think of a better place to call home.
It has been his dream for over a decade to provide compassionate structural chiropractic care to the community he loves so deeply.
After graduating from Squalicum High School, Dr. Andrew went on to Western Washington University to get his bachelor's degree in kinesiology. After WWU he and his wife Sammy moved to Florida to attend Palmer College of Chiropractic. He graduated valedictorian of his class and was also honored with earning the Clinical Excellence Award and the James Buerkle Memorial Award.
After graduation, he practiced for two years in Shoreline, Washington where he was able to further grow and develop his skills as a CBP Chiropractor. Dr. Andrew cannot wait to serve you, your family, and your friends as he begins his journey to give back to the community that has supported him for his entire life. This is not just a passion for Dr. Andrew, it's a purpose, and he can't wait to bring that purpose to Bellingham.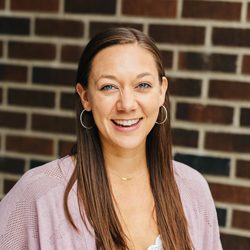 Owner & Office Manager
Sammy Murry
The co-owner and office manager of CFC is Sammy Murry. Sammy developed a passion for Chiropractic in high school when it drastically changed her view of health and wellness.
It was during this experience that Sammy realized the amazing capability the body has to heal itself when all barriers are removed.
Like Dr. Andrew, Sammy loves Bellingham and is so excited to be rooted in this community. Sammy has also spent years researching how to "clean up" your lifestyle by eliminating as many toxins as possible in areas like skin products, nutrition, and household products, and she is passionate about sharing this information!
Sammy has put countless hours into developing an office environment that is accommodating to everyone including children and nursing mothers. It's her hope to create an office experience that leaves people with an understanding of how worthy and valued they are. She cannot wait to welcome you and start helping you grow in your health and wellness journey.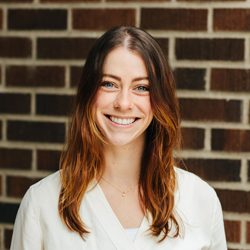 Chiropractic Assistant
Megan Velthuizen
Megan is relatively new to Washington, but she feels like she was made to live here. After moving here from Chicago where she attended college, she fell in love with the community of Bellingham.
Megan loves to create art and enjoys creation while running, hiking, and camping.
One of her biggest passions is helping people pursue wholeness--physical, mental, and spiritual health--and it is this passion that led her to Connect. She is thrilled to be able to walk alongside you as you explore what a full, healthy life looks like for you.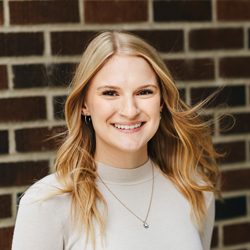 Chiropractic Assistant
Jenna Faber
Jenna is born and raised in Lynden, WA. She has a lot of family around the area and has always loved Whatcom county. Outside of work she enjoys spending time with her family and friends, fishing, exploring, and making calligraphy signs for events.
Through her background in track and field, she gained an interest in sports therapy and the importance of full-body functionality. She is passionate about giving people the opportunity to live at their full potential through health and wellness.
Chiropractic Assistant
Maddie Gaisford
After being born and raised in California, I recently made the move to Bellingham after falling in love with the Pacific Northwest many years ago. I wanted to be closer to family and live a simpler and more gratifying life. I have a background working in healthcare and take great pleasure in caring for others.
I've seen in my past workforce, and growing up in sports, how physical and occupational therapy have benefitted so many individuals close to me and that's what led me to Connect Family. In my free time, I'm usually getting outside somewhere new with my three year old daughter and loving every part there is to motherhood.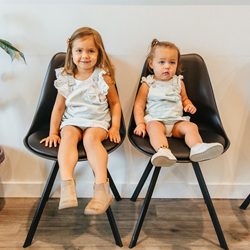 CJOs (Chief Joy Officers)
Adeline & Charlotte
Adeline and Charley are our wonderful daughters and professionals when it comes to spreading joy. You may see them around the office from time to time or at events as they help to bring health through joy!
Monday
10:00am - 1:00pm
2:00pm - 6:00pm
---
Tuesday
2:00pm - 6:00pm
---
Wednesday
10:00am - 2:00pm
---
Thursday
10:00am - 1:00pm
2:00pm - 6:00pm
---
Friday
By Appointment
---
Saturday & Sunday
Closed